As we age, it becomes more and more difficult to maintain smooth and attractive skin, mainly because of the reduced amount of collagen and elastin within the human body. Moreover, such factors as sun damage, air pollution, or excessive smoking only accelerate the situation and make your skin look older. However, the contemporary state of aesthetic medicine offers a wide range of non-surgical methods that might help you to prolong your youthful appearance for a substantial time period. Namely, you can undergo such procedures as chemical peels, dermal filler injections, or many others to treat problematic or aging skin.
In this article, we are going to take a look at the Dysport treatment, which is one more cosmetic procedure that helps patients to maintain a youthful look by means of efficiently treating facial wrinkles, lines, and folds. So, let's delve into the world of aesthetic medicine right away!
Before we start: If you would like to try out the Dysport treatment, make sure to use original preparations only. Check out DKdermal in case of looking for a reliable wholesale supplier of original injectables.
What Is Dysport Injectable Treatment?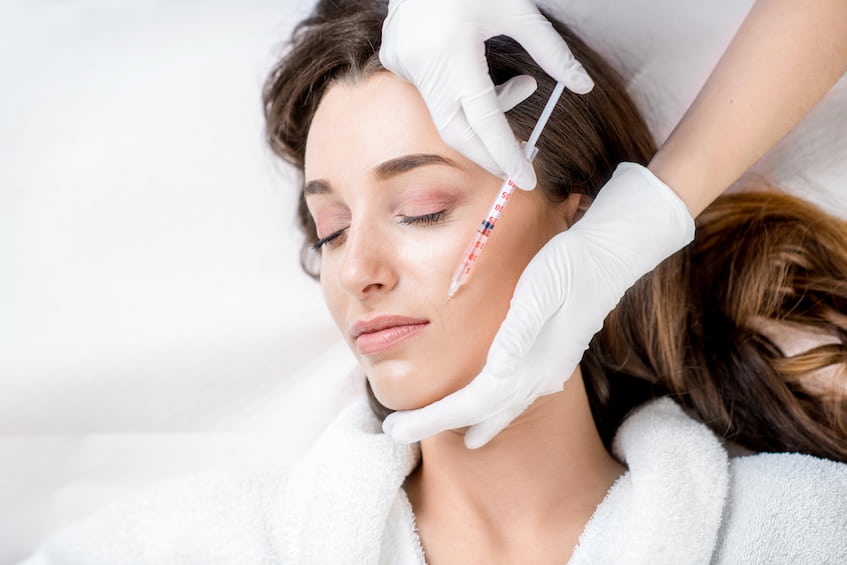 The Dysport treatment is a cosmetic procedure that is used for a variety of indications. It is based on botulinum toxin type A that, after being injected under your skin surface, reduces the muscle movement in the treatment area and, as a result, reduces fine lines and wrinkles.
A side note: Another world-known cosmetic treatment that is based on botulinum toxin injections is Botox. Despite having a couple of differences, both Dysport and Botox Cosmetic are efficiently applied to smooth wrinkles and fine lines. Due to the fact that Dysport has a slightly stronger action, a patient needs fewer injections of the preparation to treat skin depressions. It is the task of a certified medical professional to define what preparation is more suitable in your individual case.
Here is how the injections of Dysport work:
After being administered under your skin with the help of a fine needle, the toxin starts blocking certain nerve signals within your body and, as a result, temporarily relaxes the treated muscles. If needed, a topical anesthetic might be applied.
Your body responds to the injection by means of smoothing skin depressions.
A side note: Please keep in mind that despite the fact that Dysport relaxes certain muscles around the injection site, the untreated ones continue working normally. Therefore, you will still be able to do facial expressions, and the natural movements of your face won't be affected.
In most cases, the effect of the Dysport treatment will become visible within a couple of days after the procedure and will last up to six months. After the effect of the injection fades away, a patient will be able to have it administered one more time in order to maintain results.
A side note: Younger patients usually benefit from more durable results than older ones. As well, the best candidates for the Dysport treatment should be under 65 years old and have normal skin with little to no allergic reactions.
The treatment that employs injections of Dysport is considered to be safe. Still, it might lead to a couple of side effects, such as:
Skin irritation (including possible redness or swelling);
Bruising;
Etc.
Under normal circumstances, the above-mentioned symptoms should disappear within a couple of days after the procedure. Moreover, the injection of Dysport requires little to no downtime, so you will be able to return to your usual lifestyle shortly after the treatment.
A safety note: In case of experiencing any unusual or severe side effects after a Dysport injection, contact your health care practitioner as soon as possible. This way, you will minimize the risks of any complications.
What Are Dysport Injections Used for?
Dysport injections have two main applications: medical and aesthetic. So, let's take a closer look at both of them.
Medical Application
The medical application of Dysport is approved by FDA as efficient muscle-relaxing treatment. When being more precise, Dysport is applied as a prescribed preparation to treat a number of medical conditions, namely:
Cervical dystonia;
Muscle spasms;
Spasticity;
Etc.
As well, the preparation is used to reduce migraines in some cases. Still, the application of Dysport to treat headaches remains unapproved by FDA.
Aesthetic Application
Apart from being applied for a number of medical indications that are mentioned above, Dysport has also gained a wide range of aesthetic applications. Namely, the preparation is used to:
Treat frown lines;
Smooth crow's feet;
Reduce wrinkles between the brows;
Take care of lines around the nose;
Fill smile lines and wrinkles around the mouth;
Etc.
The above-mentioned results of the aesthetic treatment will not only become visible within a couple of days after the procedure but also continue to improve during your recovery period.
For instance, if you undergo a Dysport injection to treat severe frown lines or forehead lines, you will definitely see a reasonable improvement in the way your skin looks shortly after the procedure. However, it still won't be the final result, as, under the influence of the preparation, your skin continues to release collagen and elastin for a couple of months. Therefore, the final outcome of the treatment will become visible gradually. If you are a medical professional you can order Dysport  from us.
A side note: To make the results of the Dysport injection even more visible, it is essential to follow simple after-treatment recommendations. For example, avoid direct sunlight and strenuous exercising for a couple of days after the procedure.
Dysport as a Way to Recapture Youth: Final Words
All in all, the Dysport injection is an efficient way to recapture your youthful glow. Apart from its medical application, the preparation is also extensively used in the world of aesthetic medicine. While being applied as a working method to reduce folds, wrinkles, and lines, Dysport serves to fight age-related issues and, as a result, boost your self-esteem. So, how about trying the treatment with the help of Dysport yourself and, therefore, prolonging your youthful appearance?